While in any new country, you want to take the time to experience the local cuisine. While you can get variations of international foods at home, there is something special about eating authentic cuisine while in the country. The next time you are in Spain, make sure to try the following foods. If you don't have any trips planned in the near future, then tide over your curiosity with a local restaurant. You can even use a Postmates promo code and have it delivered to your door.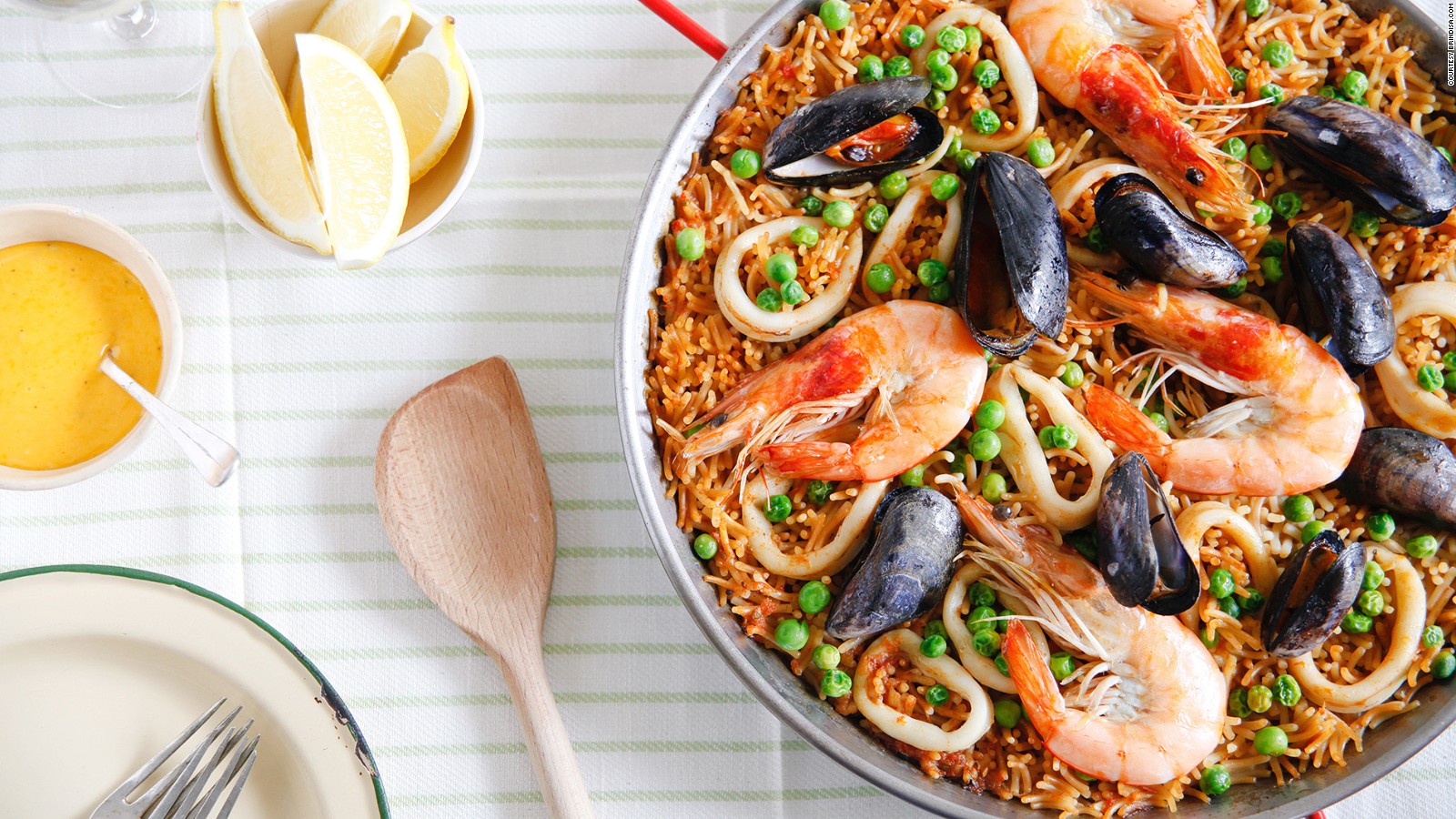 Churros
When you want something sweet while in Spain, grab some churros. These are fried pastry dough covered in sugar. For the most authentic Spanish experience, be sure to dip them in some hot chocolate or melted chocolate.
Gazpacho
Gazpacho is a delicious meal served in a bowl or glass. It includes ripe tomatoes, garlic, olive oil, cucumber, peppers, and bread blended and chilled. If you visit Cordoba, be sure to try salmorejo. This is the local variation of gazpacho that is thicker and frequently features Iberico ham.
Jamon
If you want something simple, be sure to try some Spanish ham while in the country. Jamon Serrano and Jamon Iberico are among the two most common types. The best way to enjoy either is in slices by itself. Combine it with a little bit of bread.
Lech Frita
Another sweet option is leche frita or fried milk. To make this dessert, you whip milk, flour, and egg yolks. It solidifies as it chills before you coat it in breadcrumbs and fry it. Try it both cold and hot.
Migas
Migas has rustic roots but is now found in high-end restaurants throughout the country as well. The basic recipe behind migas is frying dry breadcrumbs with other ingredients. The most common additional ingredients are bacon and chorizo.
Paella
Paella is probably the most famous Spanish rice dish. The traditional Valencian paella includes chicken or rabbit along with butter beans, rice, saffron, and runner beans. Of course, you will also find plenty of variations of paella, many of which feature seafood like shrimp.
Pisto
You have probably heard of ratatouille, but you may not have realized that there is a Spanish variation as well. Pisto is most common in La Mancha, which is south of Madrid. It features zucchini, peppers, tomatoes, garlic, and onions slow fried in some olive oil. It is most commonly used as an appetizer, and it may include chorizo or fried eggs.
Tortilla Española
No trip to Spain is complete without some Spanish tortilla. This dish can be as simple as eggs and potatoes, although it also frequently includes onions. It can also feature chorizo, ham, or other ingredients. It is essentially a very thick omelet made by slow frying potatoes and onions before adding eggs.
Conclusion
While any of the above foods will be best in Spain, you can probably find many of them at local restaurants no matter where you live. But keep them on your list when you get the chance to enjoy them in their country of origin.
Sources:
https://www.bbcgoodfood.com/howto/guide/top-10-foods-try-spain
https://edition.cnn.com/travel/article/essential-spanish-dishes/index.html