Nestled within the breathtaking Appalachian Mountains, Red River Gorge, KY, beckons adventure seekers and nature enthusiasts with its awe-inspiring beauty and diverse outdoor activities. This natural wonderland offers a plethora of unforgettable experiences for visitors of all ages. In this informative blog post, we'll explore the top things to do in Red River Gorge, guiding you through a journey of exploration and discovery in this pristine wilderness.
Content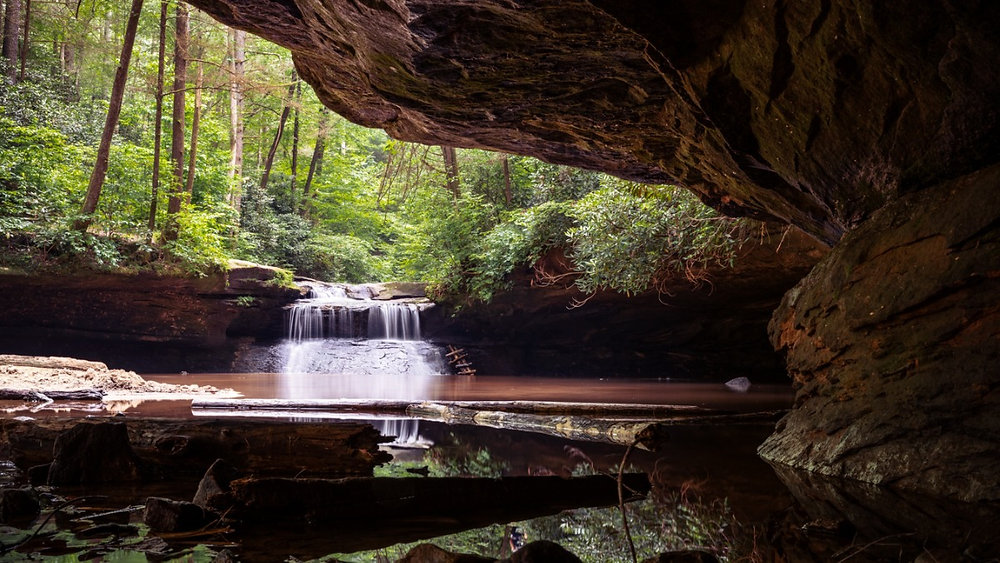 Discover Spectacular Hiking Trails
Embark on a hiking adventure like no other amidst the enchanting landscape of Red River Gorge. With an extensive trail system, the gorge caters to hikers of all levels, from leisurely strolls to challenging treks. Don't miss out on iconic trails like the Auxier Ridge Trail and the Chimney Top Rock Trail, each offering unique vistas and photo opportunities.
Conquer the Cliffs: Rock Climbing Thrills
Calling all rock climbers! Red River Gorge is renowned as a world-class climbing destination, boasting over 1,500 established routes that cater to climbers of varying skill levels. Scale the sandstone cliffs and feel the rush of adrenaline as you conquer new heights with awe-inspiring views all around.
Capture Picture-Perfect Moments
For photography enthusiasts and nature lovers, Red River Gorge presents endless opportunities to capture stunning images. From the majestic arches and rugged terrain to cascading waterfalls and vibrant flora, every corner of the gorge is a potential masterpiece waiting to be captured on camera.
Camping Amidst Nature's Embrace
Experience the magic of sleeping under the starlit sky by camping in Red River Gorge. Choose from a range of camping options, including developed campgrounds and backcountry sites. The serene ambiance and peaceful sounds of nature will surely rejuvenate your soul.
Unleash the Thrill of Off-Roading
For adrenaline-seeking adventurers, Hollerwood Offroad Adventure Park is a dream come true. With its vast expanse of rugged terrain, including boulders, water crossings, and steep hill climbs, the park caters to all levels of off-roaders, from novices to seasoned experts. Hop into your off-road vehicle and get ready to conquer the trails that promise an exhilarating ride like no other.
After a day filled with heart-pounding adventures, you'll want a cozy and comfortable place to rest. Look no further than the charming cabins near Hollerwood Offroad Park. Situated in the picturesque landscape of Red River Gorge, these cabins offer a perfect retreat for adventurers seeking a peaceful and relaxing stay. Unwind in the tranquil surroundings, share stories of your off-roading conquests, and recharge for another day of excitement.
Marvel at the Natural Bridge
Venture into the neighboring Natural Bridge State Resort Park and witness the magnificence of the Red River Gorge's iconic natural bridge. Hike up to this geological wonder or take the sky lift for a mesmerizing view from above, providing a glimpse into the region's awe-inspiring geological past.
Unwind with a Scenic Drive
For a relaxing and picturesque experience, take a scenic drive through the enchanting landscape of Red River Gorge. The winding roads offer breathtaking views, making every turn a journey of discovery.
Article Summary!
Red River Gorge, KY, is a testament to the raw beauty and wonders of nature. Whether you're an avid hiker, a thrill-seeking climber, a photography enthusiast, or simply seeking solace in nature's embrace, this extraordinary destination has something for everyone. Immerse yourself in the natural splendor, embark on unforgettable adventures, and create cherished memories in this pristine wilderness.