The Okavango Delta is one of Africa's most exciting, making it even more appealing. Each season is unique, and each year is also. It can be difficult to decide when you want to visit Okavango Delta.
Every year is different, depending on where the rains are received. However, the Okavango Delta follows a distinct rhythm that can be used to determine the best time of the year to visit the Okavango Delta. You can have an unforgettable safari no matter the season if you plan carefully and are able to understand this complex environment.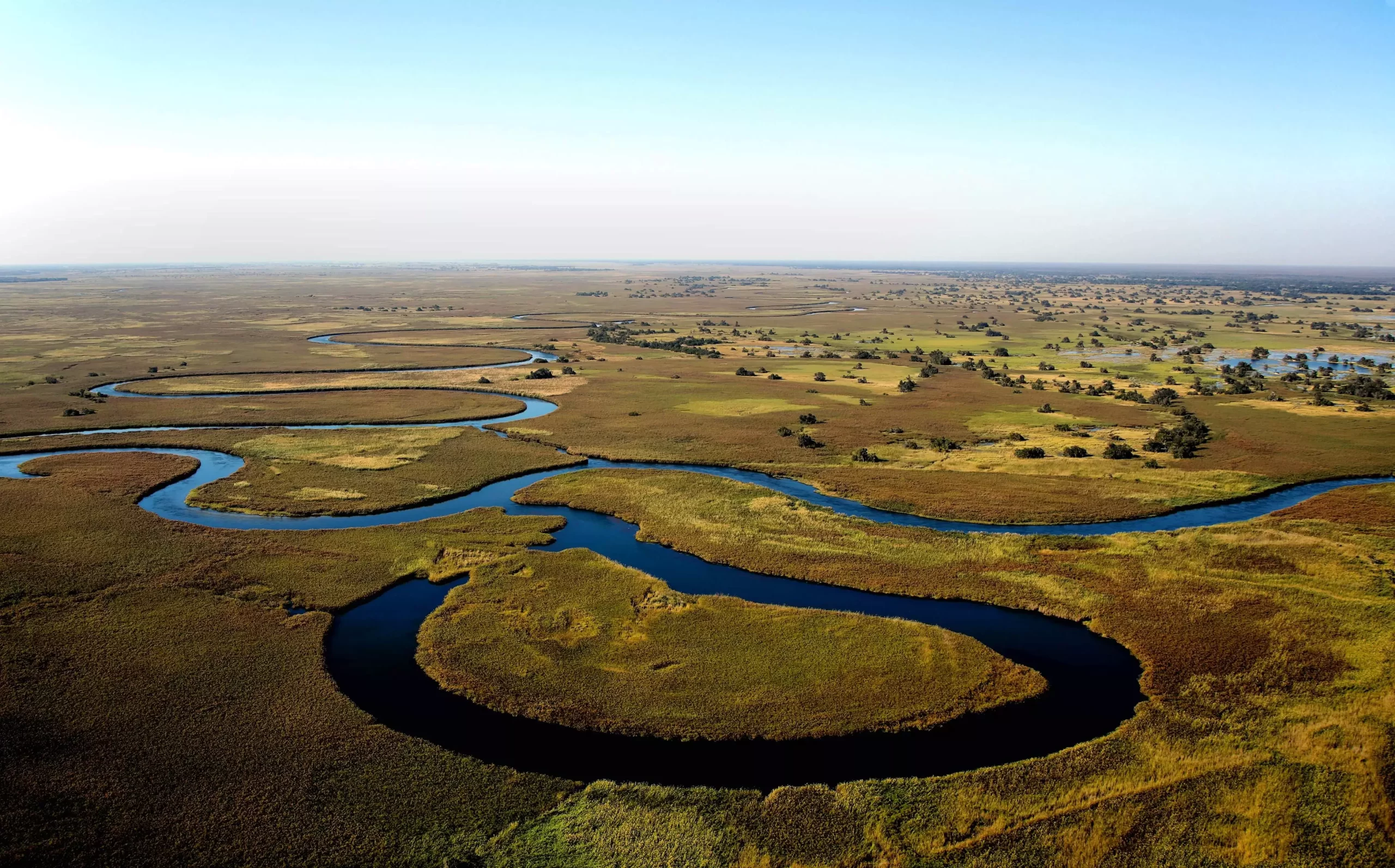 What is the best time of year to visit Okavango Delta
When the rains have stopped, the flood waters usually arrive and it is the best time to visit Okavango Delta. This is the "dry season", but it is actually when the Okavango water levels are at their highest. The flood waters arrive from Angola and animals flock to the waters. Many camps offer water activities during this time. There are exceptions. October, for instance, is the hottest and driest month. It offers spectacular game viewing and low water levels.
It is important that you consider your interests when deciding the best time to visit Okavango Delta.
The best time to visit Okavango Delta if you're a birder is during the summer months, when there are many migratory and resident birds. However, some heronries can be visited later in the season. This will also depend on your personal preferences. If you are in an area with excellent resident game and permanent water channels, great game viewing can also be done in the summer months. This is also the time when the largest migration to Africa takes place. Zebra migrate thousands of miles to the salt pans. It's a spectacular sight.
They also have a lot to offer in the shoulder months (mid-season). November is the beginning of the season for many antelope such as impala.
Each month offers a unique experience, and you can enjoy a fantastic safari in the Okavango any time of the year with careful planning. You can also talk to us about what kind of safari you want and we will help you plan it to suit your needs.
Seasons
It is important to take into account the seasonal rates that camps have for safari planning. While this will reflect the safari experience that you can expect in these months, it is important to remember to plan to visit the right places and make sure to do so at the right time. Check out our guide to what you can expect from a low-season safari.
These are the most common seasonal categories, but they vary from one camp to another. Some camps consider June peak season.
Low Season – December through March
Mid-Season: April-June, November
Peak Season July to October
Winter
Winter in the Okavango delta is from April through September. The days are usually dry, clear, cool, and pleasant. However, evenings can be cold and wet. Daytime temperatures average 25 degrees Celsius, while evening temperatures can drop to 2 degrees Celsius in certain areas. Winter months are the wettest. The delta's land becomes dry and animals start to focus on flood waters that arrive between April and June.
Because of the Okavango's concentration of wildlife and thin vegetation, the dry winter months are ideal for big game viewing.
Summer
Summer in the Okavango Delta begins with high temperatures in September. They peak in October and then drop to a low point in November. The dry season begins in April and summer rains end.
October is the hottest month with temperatures reaching 40 degrees Celsius and higher. The first rains, which arrive towards the end November or early December, bring about cloud cover that reduces the temperature, but only for a brief period. The rainy season lasts from the end of February to the beginning of March. It is hot and sunny during the mornings. There are afternoon thunderstorms that can cause heavy downpours in the afternoon. The daytime temperature can reach 38°C and the night can drop to 20°C. Rainfall can be unpredictable, unpredictable, and highly localized. Rainfall can be heavy in one place, but it is not common for rain to fall further away. Strong sunshine is often followed by showers. This means that a lot of rainfall doesn't reach the ground because it is lost through evaporation or transpiration.
The best time to visit Okavango Delta is in summer. This is the ideal time for your Botswana safari and is also when you can bird and see the beautiful landscape at its best. Great game viewing opportunities are available in the early summer months, from September through October/November. Animals will be focusing on permanent water sources. The October heat is intense and can be endured by those who are able to view the remaining water sources. Although some consider this to be the best time to visit Okavango Delta, the heat and dust shouldn't be underestimated.
Season Overview
Here is a brief overview of Botswana's weather over the past year. Remember how unpredictable weather can be, especially nowadays.
Dry Season – May to October
Winter is dry with little or no rainfall and humidity levels are low at 20-40%.
May – It's a beautiful month. Temperatures are generally cool with temperatures around 10degC/50degF during the morning and 28degC/80degF at night.
June, July and August – The morning average temperature is 6degC/42degF. Even in the Kalahari, night temperatures can dip below freezing. Evenings will be pleasant, with temperatures hovering around 25°C/78°F. Winter clothing is recommended as morning game drives in open vehicles can be very cold.
September and October – It gradually heats up, and can get very hot (38degC/100degF) in October. However, the average temperature in the afternoon is around 34degC/93degF.
Wet Season – November to April
November and December – Clouds begin to form, which brings cooler temperatures and the occasional shower late in the afternoon. The pattern of change continues into December with temperatures ranging between 20degC/69degF during the morning and 33degC/91degF at night. Extreme Kalahari regions can still experience very hot days and cold mornings. The humidity is usually between 50-60%.
January and February – These months are the most wet. They are characterized by heavy rains during the day, as well as continuous downpours throughout the afternoon. The daytime temperature is around 32degC/90degF, and the humidity ranges between 50-80%.
March and April – The rainfall is decreasing, but it continues to cool. This trend continues into April with beautiful, clear weather and very few clouds. Even though the nights are cooler, the days are still very warm at 30degC/87degF.