Unfortunately, the COVID pandemic brought tourism to its knees and Greece is one of such countries that suffered from COVID-19 and Crete quarantine. Almost a year this country was closed and Crete COVID restrictions didn't allow travelers to visit this island. But recently, the government has announced that they want to reopen the country to world traveling by June 1, 2021. However, to visit Crete, you need to have negative PCR tests.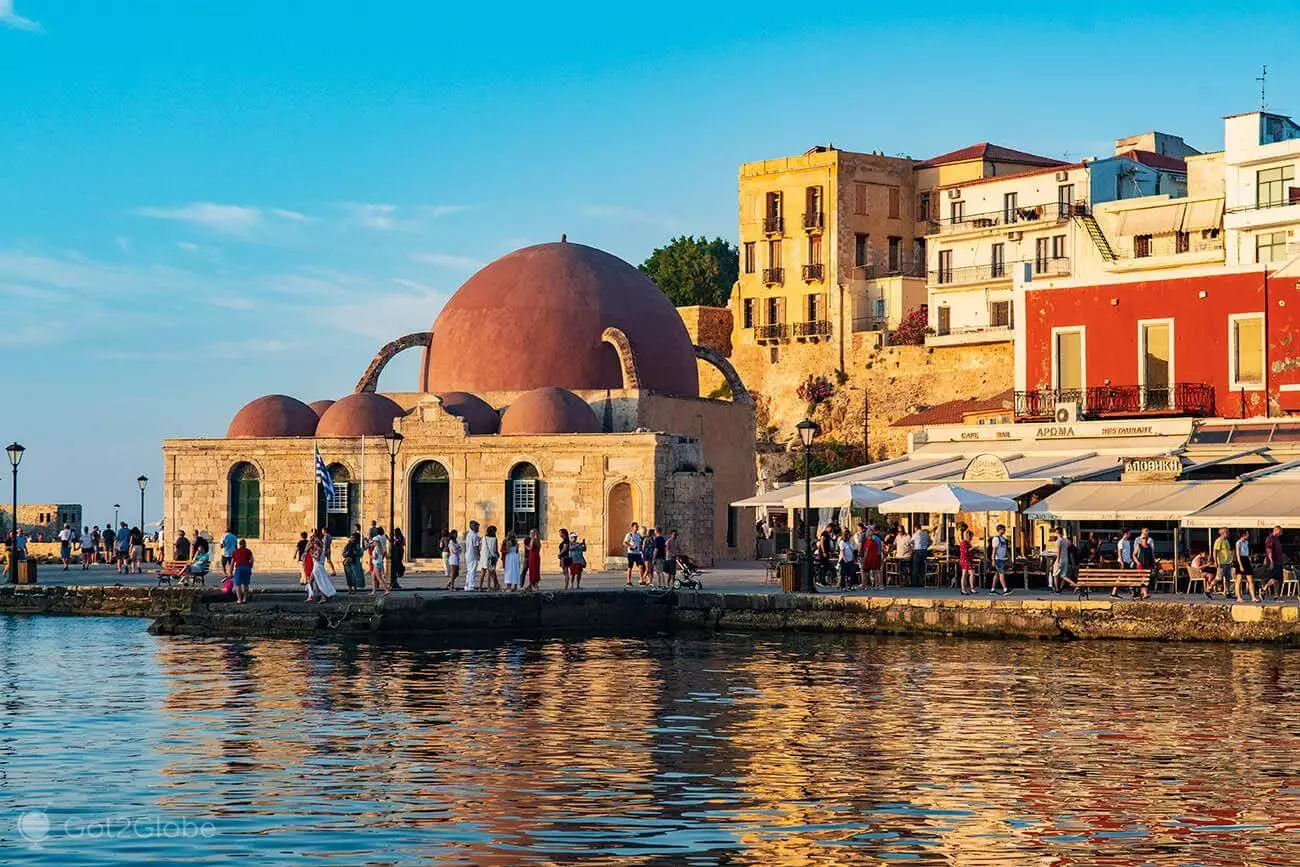 Crete is mostly famous for its turquoise waters and crystal clear beaches. Whether you are searching for all-inclusive resorts or extreme tours, Crete has it all. This island is rugged with mountains, green valleys, exotic Crete beaches, and lush forests. Chania and Heraklion are top travel destinations in Crete.
If you want to see the major city attractions, you have to spend at least 7-10 days on this island. There are two big airports in Crete: Thessaloniki Airport and Athens Airport. Depending on the region where you are going to stay, it is time to book your air tickets, airport transfer, and a hotel. In this post, we'll take a closer look at top travel destinations in Crete for you to know what city attractions you need to see first. Get comfortable and have a look!
Chania, Crete
It's a small and beautiful town that has gorgeous cathedrals, numerous instagrammable seaside restaurants, and many places to shop. The Venetian, Turkish, and modern architecture coexist in harmony in Chania, creating a unique scenery for travelers from all over the globe. A wide array of archeological sites, unique buildings, temples, and squares make Chania attractive for tourists.
This city was built on the ruins of the ancient town of Kydonia that was the most important city on the island of Crete.
The Chania harbor is surely worth your attention. It's a fantastic place where you can see a myriad of medieval buildings. The old port's Lighthouse is dominating the entrance of the old harbor. This 21-meter building won't leave you indifferent!
When in Chania, don't forget to stroll around the beautiful alleys of the Old Town. Here, you can find a wide array of tavernas, souvenir shops, and cafes. Eat, drink coffee, talk to locals, buy souvenirs, do anything that makes you happy!
Heraklion, Crete
It's the biggest city in Crete and a top-travel destination for millions of travelers. This city attracts tourists that want to learn about the archeological sites, enjoy the natural beauty of this place, and the vivid nightlife.
The first thing that you have to see here is the Venetian Fortress of Heraklion that surrounds the city's harbor. Its history goes back to the 13th century. In current times, it's a picturesque fortress that usually hosts concerts and art exhibitions.
If you want to find out more about the history of this city, you should undoubtedly pop into Saint Minas Cathedral, Saint Titus Church, Natural History Museum of Crete, and its Archeological Museum.
Chania or Heraklion nightlife is very busy and you'll never get bored there. On Crete, you'll surely find plenty of places to dance til dawn and have fun!
However, the main reason why tourists go to Heraklion is its stunning beaches. It has plenty of beaches to choose from. Agia Pelagia beach is a top travel destination for everyone who goes to Crete for the first time. Matala beach is secluded with mountain caves and is considered one of the best places to visit in Heraklion. Komos beach is one of the longest beaches on the island of  Crete. If you plan to visit Heraklion in September, you also have a chance to see the protected sea turtles. Overall, Chania or Heraklion beaches won't leave you unfazed!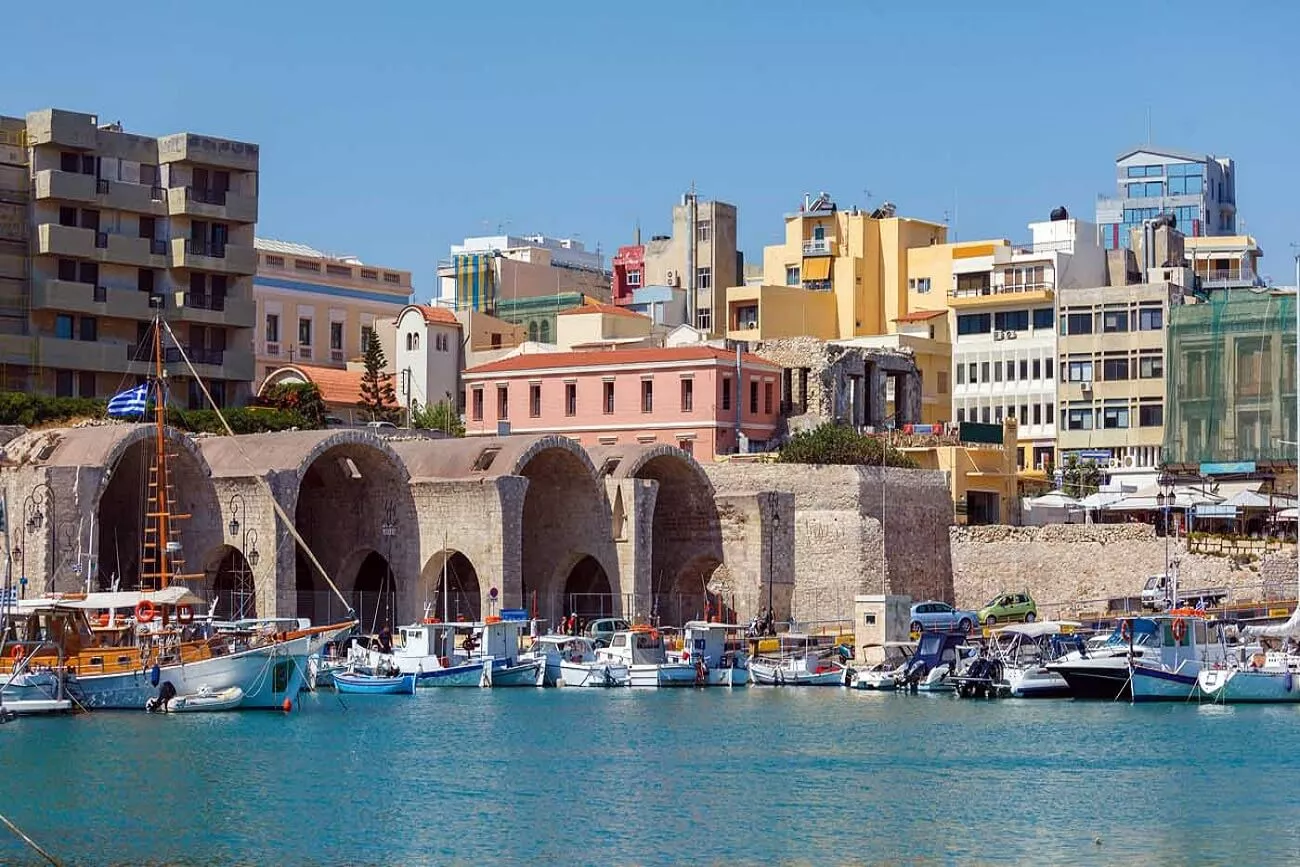 From Chania with its colorful old buildings to charming Heraklion, Crete proves that this island is surely worth seeing! However, you need to sort out transportation and plan your trip in advance. In doing so, you can be sure that you'll see all major city attractions and won't get lost in a new city. Don't forget to book your Heraklion airport taxi to Chania before your flight as it is really hard to navigate in a new country. When you have your airport transfer booked, it will be easier to get to your hotel!