Freight forwarding services typically entail road, air, and sea freight. Depending on what the client requires, the forwarder's job is to find the optimal solution for transporting cargo.
While some shipping endeavours might be more straightforward than others, they all require advanced logistical and planning skills. The knowledge that becomes exponentially more important in the case of project cargo services.
This is not your standard retail shipping, but something necessary when transporting large equipment, like wind turbines. In this article, we'll tell you everything you need to know about how project cargo works.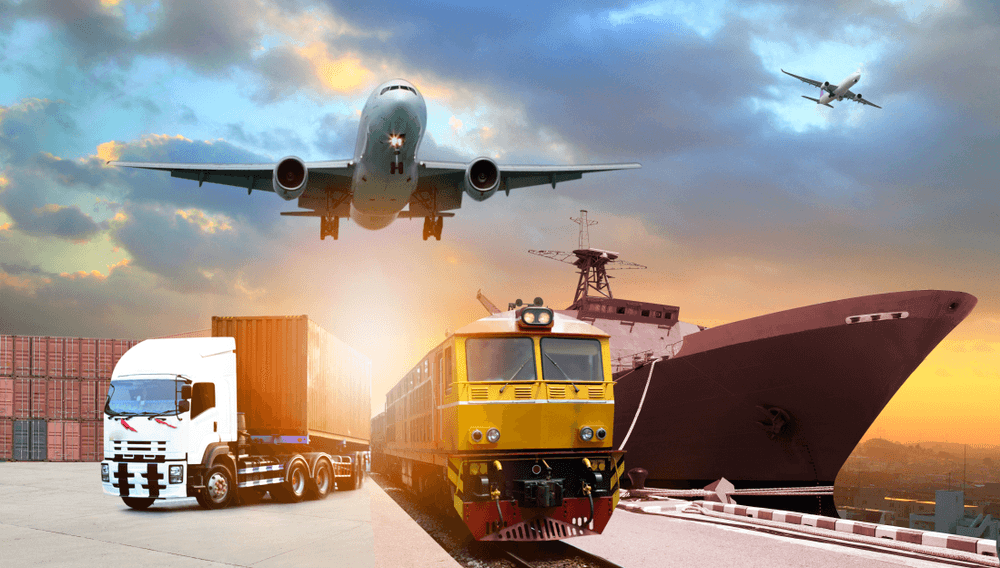 Project Cargo Explained
You might have heard about project cargo services, or "heavy lift cargo." Simply put, specific materials or types of equipment require a specialised kind of shipping. We're talking about ultra-complex cargo shipping that involves a substantial amount of pre-planning before it can even be moved.
Often items have to be disassembled and transported via different vessels, making the logistics all the more complex. Time is another reason why only experienced forwarders can take on project cargo.
Items shipped via project cargo services often can't be stored or warehoused immediately – or at all. In the case of international shipping, this can turn into a logistical nightmare. Businesses in need of project cargo services must find a reliable forwarder and be very clear about their expectations.
Which Industries Rely on Project Cargo Services
To get a better idea of why project cargo services are necessary, we need to focus on the industries that rely upon them heavily. The oil and gas industry comes to mind first. Flammable materials require special attention during transportation and an enormous amount of pre-planning.
The mining industry, powerplants, and those dealing with renewable energy need the expertise provided by freight forwarders. But the same applies to the military and aerospace industry.
What happens if you need to move a space shuttle from point A to point B? You find a freight forwarding company with experience in project cargo. Their job is to look at the type of cargo and examine the dimensions, materials, and a whole list of other factors. Then, they'll start devising a plan.
Key Elements of Successful Project Cargo
While it undoubtedly requires a massive effort, project cargo is much easier when everyone knows what they're doing. That's why we want to go over the crucial elements that will enable a successful project cargo outcome.
Finding the Right Partner Is Vital
This might seem like obvious and somewhat generalised advice, but it truly is at the core of shipping heavy-duty items. The proper assessment of the cargo comes first, and that can often take time.
Your freight forwarding agent should always be honest and upfront with you. Otherwise, you're off to a rocky start. They should also tell you that even though unpredictable circumstances do happen, they know how to adapt.
Contingency plans are a must in the business of providing project cargo services. Backup solutions and alternative routes are mandatory before organising project cargo shipping.
Cargo Design
You might already have an idea of which freight method you want to use for your project cargo. The problem is that with large or hazardous items, your options might be limited.
Air freight is almost always out of the question. Road, rail, and sea freight are the go-to solutions for domestic and international project cargo shipping.
The cargo design process takes every unexpected factor into consideration. For example, if you need to avoid contact with water, then sea freight won't be a likely option.
To minimise material loss, project cargo insurance is also necessary. Considering the high value of this type of shipment, getting the right insurance policy is critical.
You Can Move Almost Anything Using Project Cargo Services
Project cargo services present a unique challenge to freight forwarding companies. Regardless of how extensive the planning, it's almost certain that things will change in real-time.
If a road is closed, or there's a storm and the seaport is closed, forwarders need to be up to the task of handling it. It's not something everyone can do, and it requires a specific set of skills and a lot of experience in shipping.
Fortunately, GenX Freight agents excel in planning project cargo shipments and ensure your heavy-duty cargo arrives at its destination safely and on time.