Considered as the capital of United Arab Emirates, Abu Dhabi also ranks the second to the most populous place. There are so many exciting places and activities to enjoy in this town that's why so many tourists choose visiting this place. Let's talk about some historical places we can enjoy here.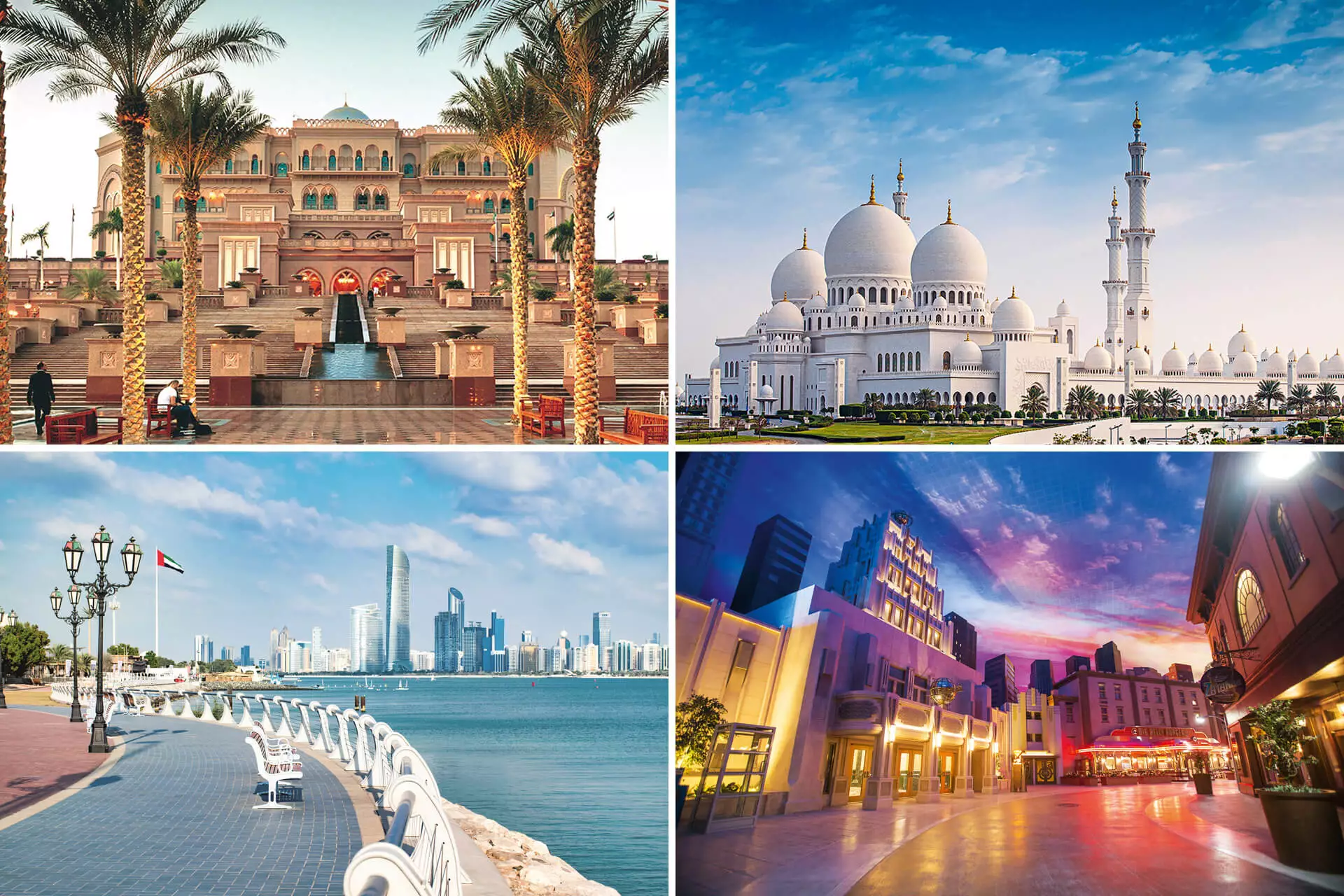 Constructed from 1996 to 2007, Sheik Zayed Grand Mosque is undeniably one of the most visited by far the most popular tourist attraction in Abu Dhabi. Although this is not really the oldest establishment there is in Abu Dhabi, Sheik Zayed Grand Mosque is undeniably a great place for tourist to learn about the Muslim religion. This place is one of the two mosques which is open to Non Muslims. This mosque features 82 domes which is a house of worship and has one of the most amazing architecture there is. For anyone who is interested in learning the culture and religion, Sheik Zayed Grand Mosque is the place to see.
Built in the 1800s, Al Jahili Fort which is situated about a block west of the Palace Museum is an architecture made from mud bricks. In the old days, mud bricks used to be the form of architecture of the buildings. It has recently been refurbished and beautified for visitations from tourists. Al Jahili Fort's battlements and watchtowers are also open for public viewing. Indeed, a lot of visitors enjoy visiting this place because of its rich cultural remnants that makes it all the more worth it to visit.
Are you looking for a great Abu Dhabi night time experience? Other than the most popular Sheikh Zayed Mosque, or the breathtaking Desert Safari, another thrilling activity to experience and enjoy would be the Abu Dhabi Dhow Cruise . This two hour dinner cruise lets you see the wonderful night skyline in Abu Dhabi while having some of the most luxurious and sumptuous dinner there is for two hours! Enjoy a variety of vegetarian and non vegetarian dishes while seeing some of the greatest views in Abu Dhabi such as the Corniche, Marina Mall, and Marina Eye. Truly, this double decker cruise lets you and your family have a romantic and heartwarming time you will surely love. If you are looking for some cocktail drinks, be prepared to pay for a little bit more but a wide range of tasteful drinks. After your two hour dinner, and if you are in need of a lift, feel free to call the Information Center and they can accommodate your chauffeur needs. A relaxing time indeed!
Are you looking for a fun ride and a great tour experience? After enjoying some days touring around Abu Dhabi seeing Sheikh Zayed Mosque or Observation Desk at 300, another great adventure you shouldn't miss is Liwa Overnight Desert Safari. This desert considered as one of the largest in Abu Dhabi also showcases the highest sand dunes there is, the Tal Moreeb Hill. For groups of friends and family looking for an exhilarating dune bashing experience, Liwa Desert Safari is surely the ideal place to go. Let our professional English speaking drivers in elegant 4WD pick you up and let you see the marvelous skyscraper leading to the majestic desert. As you get to the desert, let the fun ride begin as we take you to the highest sand dunes there is. Enjoy camel viewing as well and a visit to the Liwa Fort and Liwa Oasis. Before the day ends, take a picture of the great sunset and take the chance to see the camels on the desert. Indeed, this activity is something you should try as you tour around Abu Dhabi.
One of the richest treasures the Middle East is proud of would be its desert. What more is the best way to enjoy it than a trip to the greatest desert in the UAE. Most travelers would suggest that an Abu Dhabi morning Safari is indeed a great choice for all those who want to maximize the view of the dessert during the day. Enjoy a 4×4 cruise ride that will pick you up and drop you off to the dessert. There are so many things to enjoy on the desert such as the dune bashing which allows you to have an exhilarating up and down ride while enjoying some refreshments in the vehicle. Let the guide give you a brief history of the place and other activities people enjoy. Other fun Abu Dhabi morning Safari adventure includes camel riding and sand boarding. What's nice about trying out these things would be a learning a new skill/ sport that is also absolutely a nice treat for those hobbyist.