Alison Fay takes readers on a picturesque journey through the breathtaking coastal town of Newquay, Cornwall. Famous for its stunning beaches, Newquay offers visitors an opportunity to discover a variety of beautiful sandy stretches, each with its unique charm and appeal.
Alison has compiled a list of the best beaches in the area, providing helpful tips and insights to help travelers make the most of their time in this beautiful part of the UK.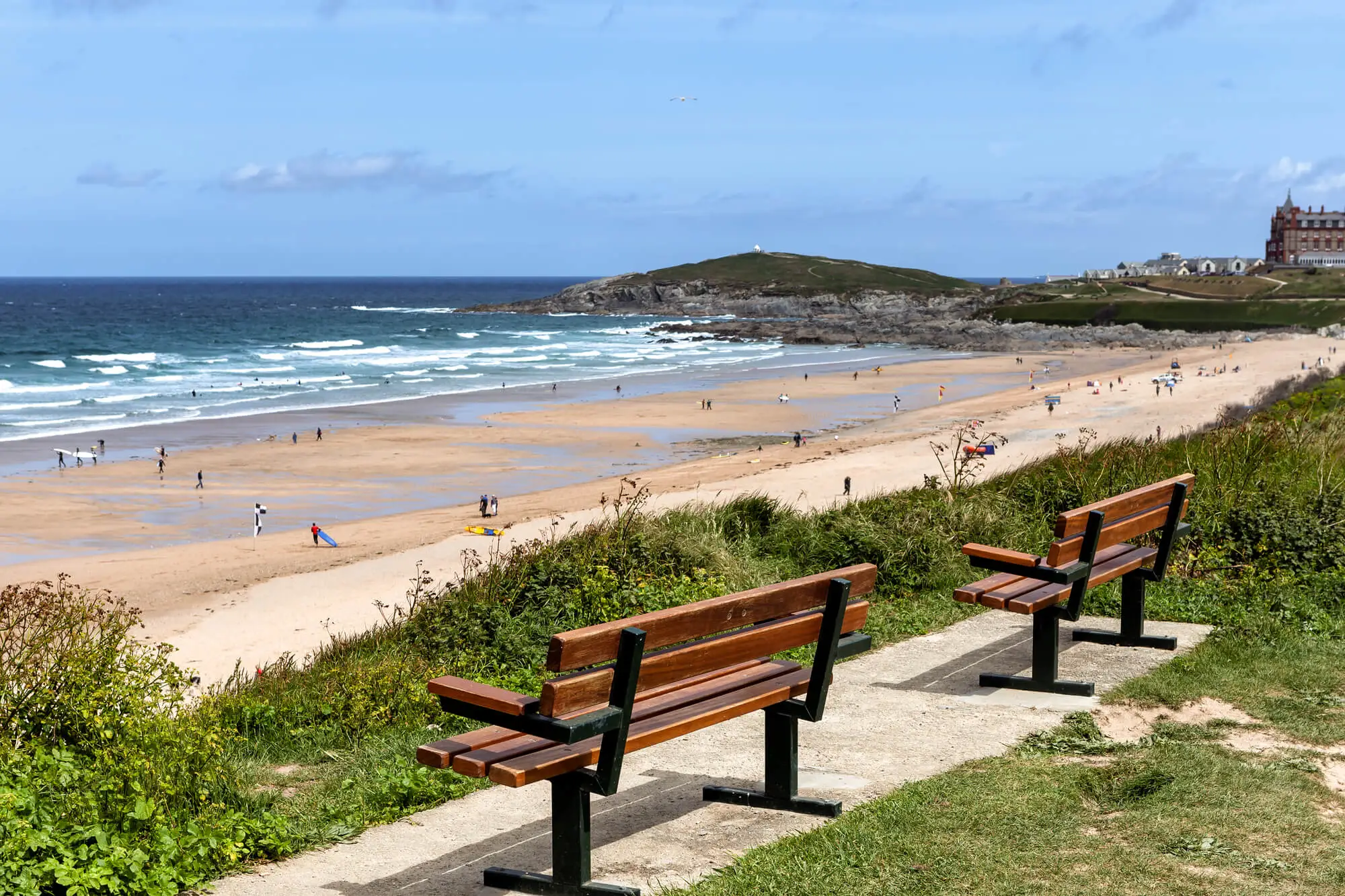 Fistral Beach
One of the most famous beaches in the UK, Fistral Beach is a haven for surfers and beach lovers alike. Boasting a wide expanse of golden sand, this beach offers a stunning view of the Atlantic Ocean. Home to many international surfing competitions, Fistral Beach has a vibrant surf scene that attracts both professionals and amateurs. For those who wish to learn how to surf, there are several surf schools and equipment rental shops nearby. In addition, the beach has lifeguards on duty during peak season, ensuring a safe experience for all visitors.
Watergate Bay
Located just a few miles from Newquay's town center, Watergate Bay is a two-mile stretch of soft sand backed by dramatic cliffs. This beach offers a more relaxed atmosphere compared to Fistral Beach, making it an ideal spot for families and couples. Watergate Bay is popular for a range of water sports, including kite surfing, stand-up paddleboarding, and even beach polo. Visitors can also enjoy a leisurely stroll along the coastal path, which offers breathtaking views of the bay.
Lusty Glaze Beach
Nestled in a private cove, Lusty Glaze Beach is a hidden gem that offers a secluded retreat from the hustle and bustle of Newquay's busier beaches. With its golden sands and turquoise waters, Lusty Glaze provides a picturesque setting for a romantic getaway or a quiet family day out. The beach is also home to a popular restaurant and beach bar, where visitors can enjoy delicious food and drinks while taking in the stunning views. Due to its secluded location, access to Lusty Glaze Beach is via a steep staircase, so it may not be suitable for those with mobility issues.
In conclusion, Newquay, Cornwall, is home to an impressive array of stunning beaches that cater to different tastes and preferences. Whether you're looking for world-class surfing, family-friendly shores, or secluded spots for a quiet escape, Newquay has something to offer for everyone. Alison's guide to the best beaches in Newquay is a valuable resource for travelers seeking to make the most of their time in this breathtaking coastal town.