Sydney boasts the characteristics of both an easy-going beachside town and an action-packed metropolis. Located on the southeastern coast of Australia, Sydney is the country's largest and most populous city, attracting millions of tourists every year. The city features many iconic landmarks, a stunning coastline with numerous beaches, magnificent parks, wonderful museums, and extraordinary heritage.
Whether you want to spend time indoors or engage in outdoor adventures, the city boasts attractions for tourists from all stripes. The thrilling megalopolis is a natural choice for people visiting Australia for the first time. What was once a British colony has grown into the most popular tourist city of Australia with a diverse art, food, and entertainment scene. The dynamic cityscape of Sydney features a blend of British heritage and contemporary Aussie culture.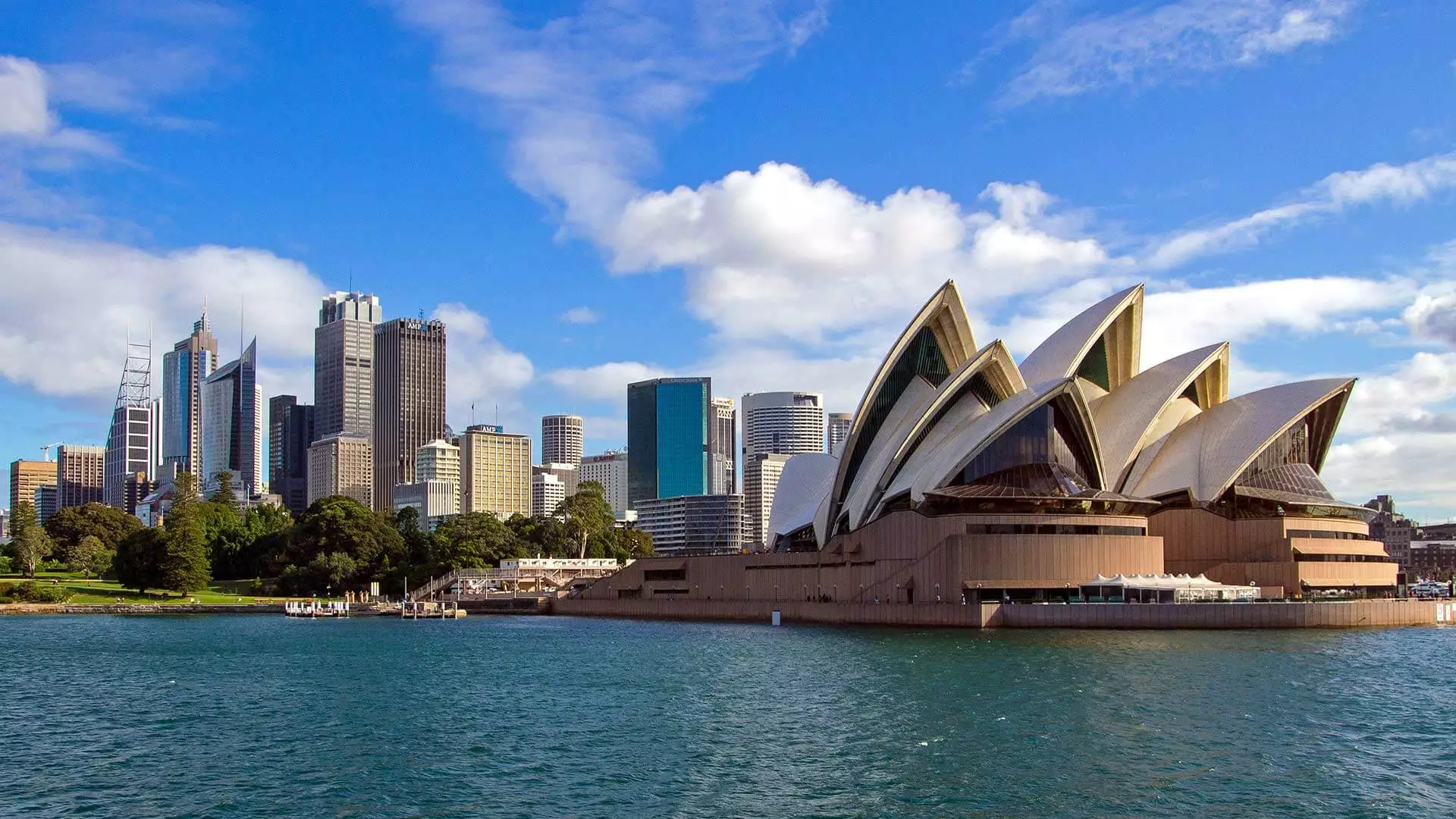 From Sydney Opera House to Manly Beach to Taronga Zoo, Sydney is home to some of the most famous tourist attractions in the world. The city features a broad array of exciting outdoor activities, such as swimming, sailing, surfing, cycling, horse-riding, water sports, and many adrenaline adventures. Outdoorists can engage in thrilling activities like a Sydney Harbor Bridge climb, while visitors looking to decompress lounge on the Bondi beach.
Traveling From Taipei to Sydney
The fastest way to get from Taipei to Sydney is via a direct flight which takes 9 hours and 20 minutes. Most flights from Taipei to Sydney, however, have a layover in Hong Kong and take approximately 12 hours to reach Sydney Kingsford Smith Airport (SYD). You can fly to Sydney from Taipei with Cathay Pacific. The airway allows you to have an amazing traveling experience with the comfort and quality of the Airbus A350.
How to Get Around Sydney?
You can get around in Sydney via buses, ferries, metros, car rentals, taxis, and bike share. Bus fares vary depending on the number of zones you travel and the time of the day. Bus fares are higher during on-peak times or the busiest hours of the day. You have to get an Opal card to travel on public transport in Sydney. You can also travel around the city via metro.
The city's metro network runs in a loop from Tallawong to Chatswood, stopping at 13 stations along the Metro-North West Line. Sydney's Metro is also a part of the Opal network so you can pay your fare via an Opal card. You can also pay for your ride with a contactless credit or debit card.
The best way to get to Darling Harbor is via Sydney's light rail that travels from Central Station to Dulwich Hill. The city's light rail runs through all entertainment and shopping districts. Sydney's passenger rail network comprises 170 stations over eight lines, making all parts of the city accessible through the train. Train services are more frequent during the weekday peak than on weekends.
Another way to get around in Sydney is via ferry boats. Sydney's ferry network operates on Sydney Harbor and the adjoining Parramatta River, starting from Circular Quay to a multitude of destinations including Manly, the Olympic Park, and Taronga Zoo. You can purchase ferry tickets from the wharf or pay with an Opal card.
Sydney also has bicycle-sharing programs that allow you to travel short distances on bicycles for a fee. While the bike share prices vary from program to program, the average fee is about 2 AUD per 30 minutes. You can also use car rental, taxis, or Uber to get around in the city.
Where to Stay in Sydney?
Sydney covers a massive geographic area with all major attractions spread across a small number of key spots around downtown, the harbor, and inner-city suburbs. These inner-city suburbs include Potts Point, Kings Cross, Redfern, Darlinghurst, Surry Hills, Elizabeth Bay, and Chippendale, all of which boast primary accommodation hubs of Sydney.
If you are visiting Sydney for the first time, Sydney CBD and Darling Harbor are the best areas to stay. Sydney Central Business District offers easy access to many of the city's major attractions, including Sydney Opera House, Darling Harbor, and urban parks like the Royal Botanic Gardens. Sydney CBD is the city's retail heart featuring many supermarkets, shopping malls, street markets, restaurants, and bars.
Darling Harbor is a family-friendly area featuring the famous Wild Life Sydney Zoo, Sea Life Sydney Aquarium, and a variety of museums, theaters, and entertainment venues. Both Darling Harbor and Sydney CBD offer a broad array of shopping opportunities and are easy to navigate by foot or metro. The best hotels in these areas include Four Seasons, Circular Quay, Sir Stamford, and Fullerton.
If you are visiting Sydney to relish the city's coastal beauty, you should stay in the Eastern Beaches area. The area features a handful of resorts, hotels, and beachside cabins. Hotel Bondi gives easy access to Bondi Beach and other nearby beaches, including Coogee, Tamarama, and Bronte. The best areas to experience Sydney's nightlife are North Sydney, The Rocks, Circular Quay, and King Cross.
What to See and Do in Sydney?
You need forever to fully explore Emerald City. From not-so-tourist adventures to heart-pounding outdoor experiences, Sydney has it all. The coastal metropolis is famous for its beaches. While you're in the city, you must explore its coastal culture, starting from Palm Beach and Manly in the north to Coogee and Bondi beaches in the south.
History buffs can have a perfect start to their day at The Rocks, the oldest part of the city featuring narrow lanes, sandstone churches, ugly colonial buildings, and Australia's oldest pubs. Nature lovers can indulge in seasonal flora at the Royal Botanic Gardens and Mrs. Macquarie's Chair on the eastern fringe of Sydney CBD.
Sydney Opera House is the most iconic site of the city. The multi-venue performing art center has impressive architecture and acts both as a theater and a historical site. People from all over the world come to Sydney to enjoy live performances, delicious food, and an impressive view of the cityscape at Sydney Opera House. Before watching a performance, you can take a guided tour of Sydney Opera House and indulge in the beauty of this mesmerizing architectural accomplishment.
If you are looking for a classic outdoor adventure, you can spend an entire day exploring the Blue Mountains. You can hike along the winding paths of this national park and revel in the spectacular views of the rock formation of Three Sisters, tumbling waterfalls, lush forests, sheer rock walls, the valley, and cliffs.
Other exciting things to do in Sydney include walking the Sydney Harbor Bridge, taking the Sydney Tower Skywalk, wine tasting in the Hunter Valley, and partying in King's Cross. The city has an exciting food scene including all major cuisines of the world. There are dozens of elegant restaurants, casual bistros, and stylish eateries in all corners of the city.
In addition to visiting major tourist attractions of the city, you can stroll along the bustling streets of the city, visit the museums, learn water sports, attend cultural festivals, and explore local markets.